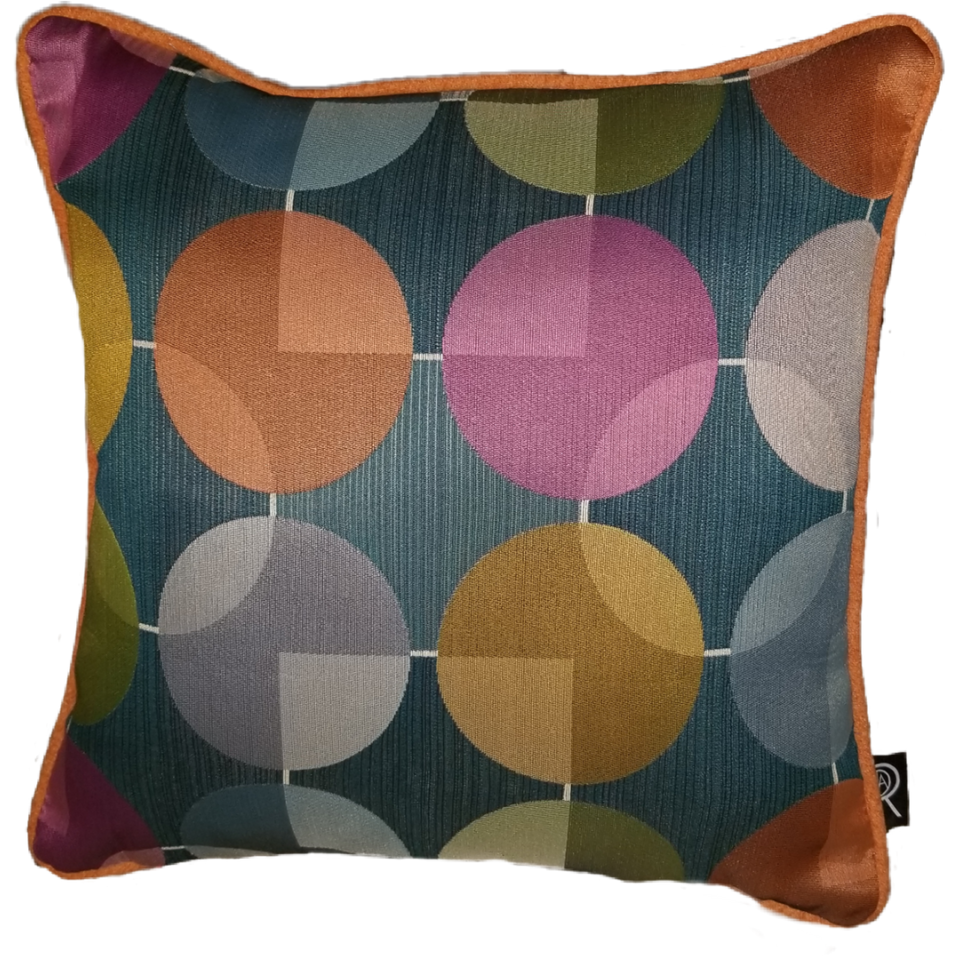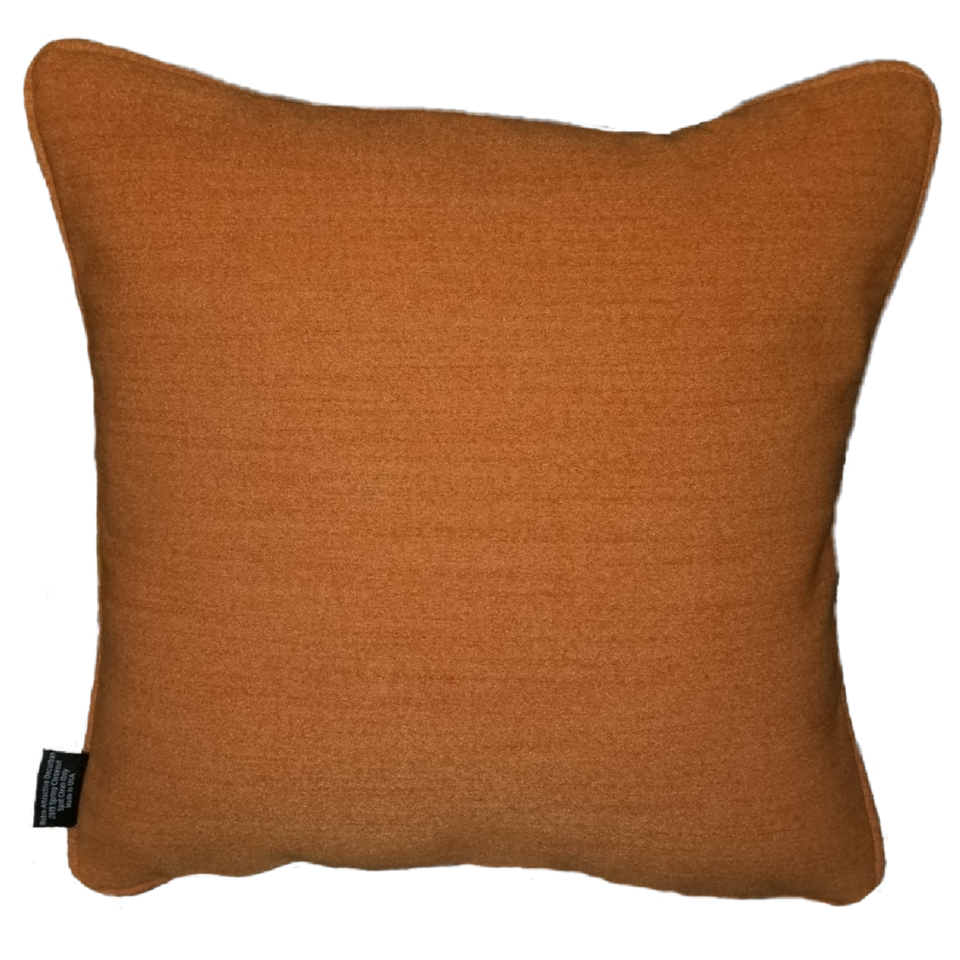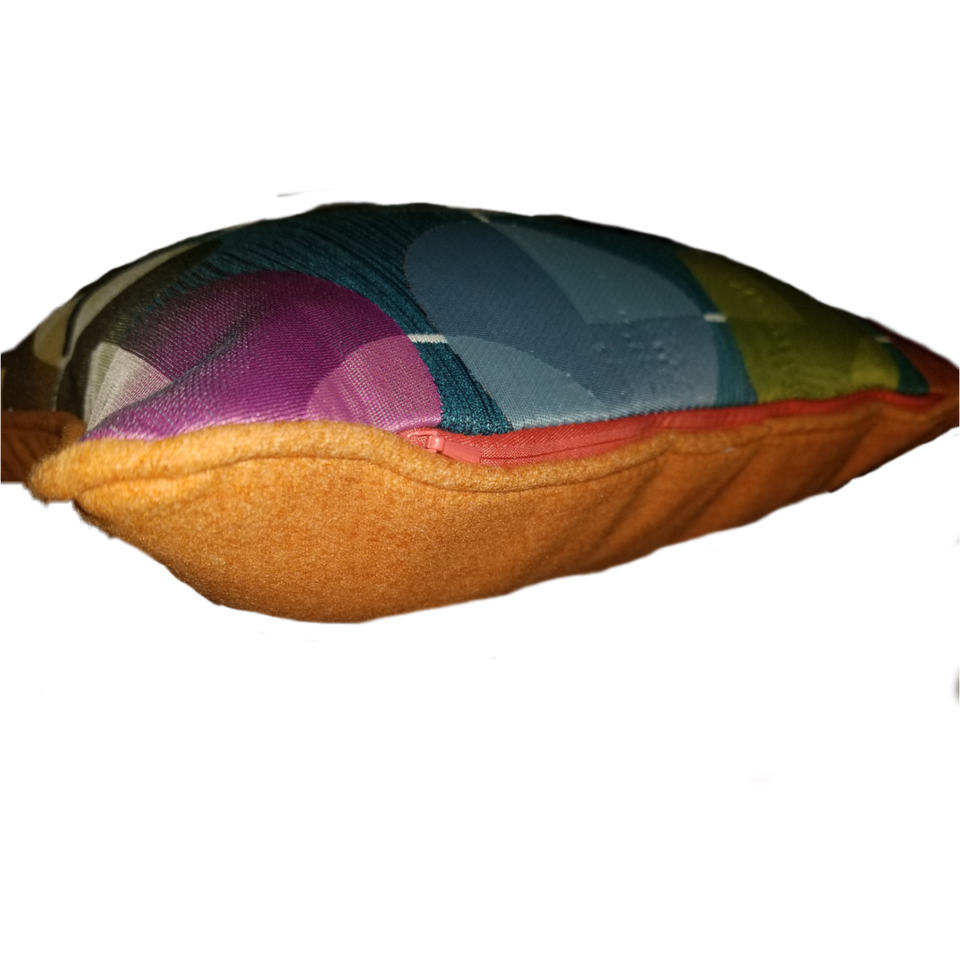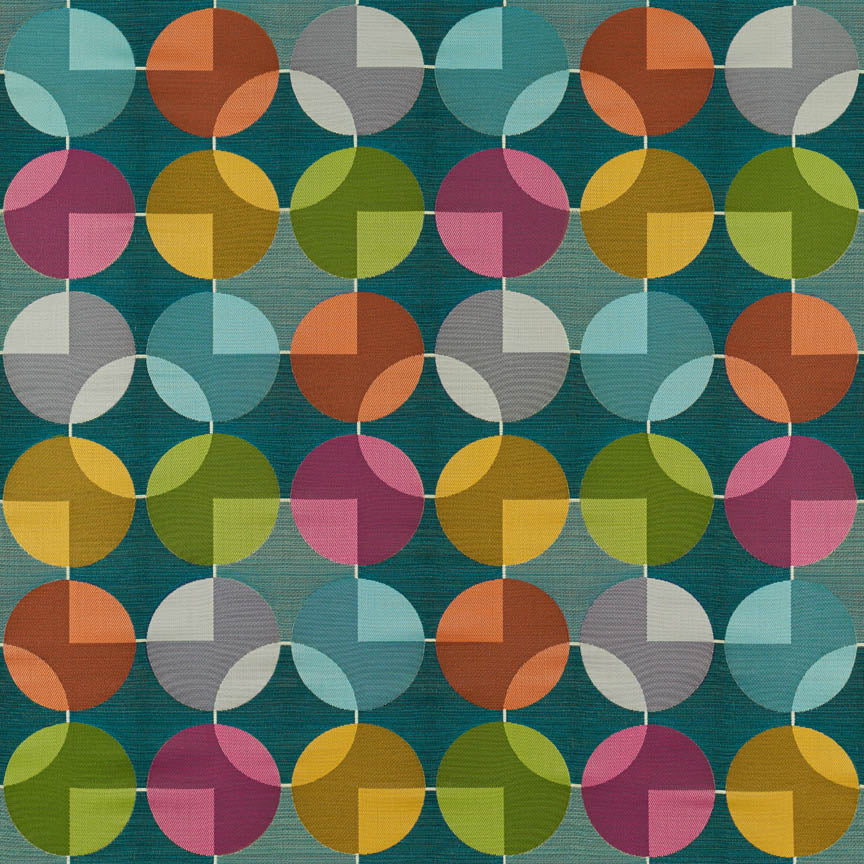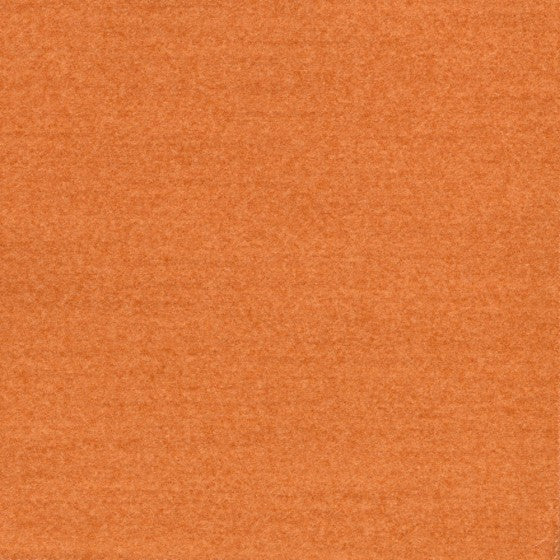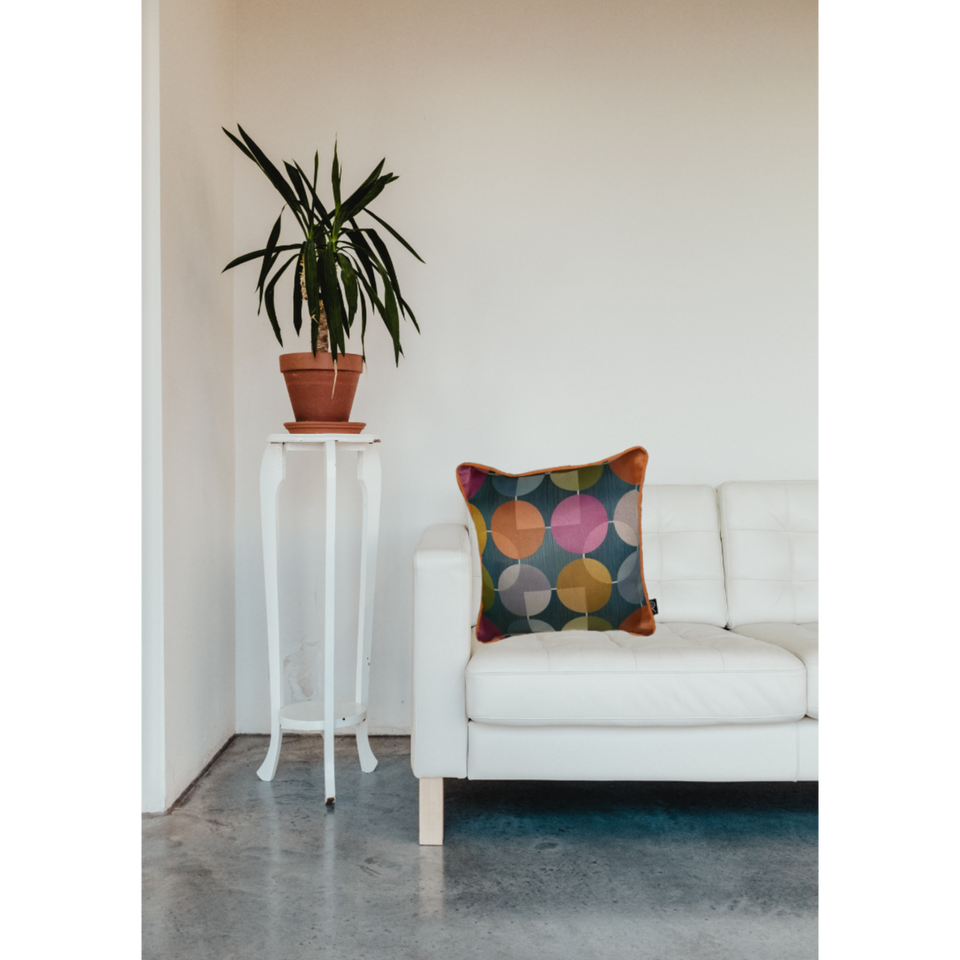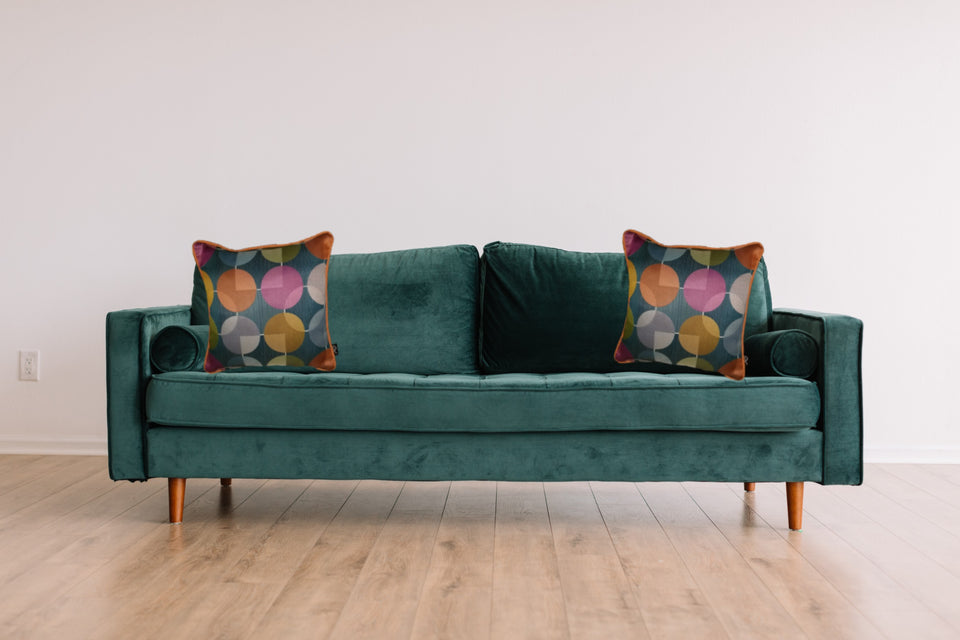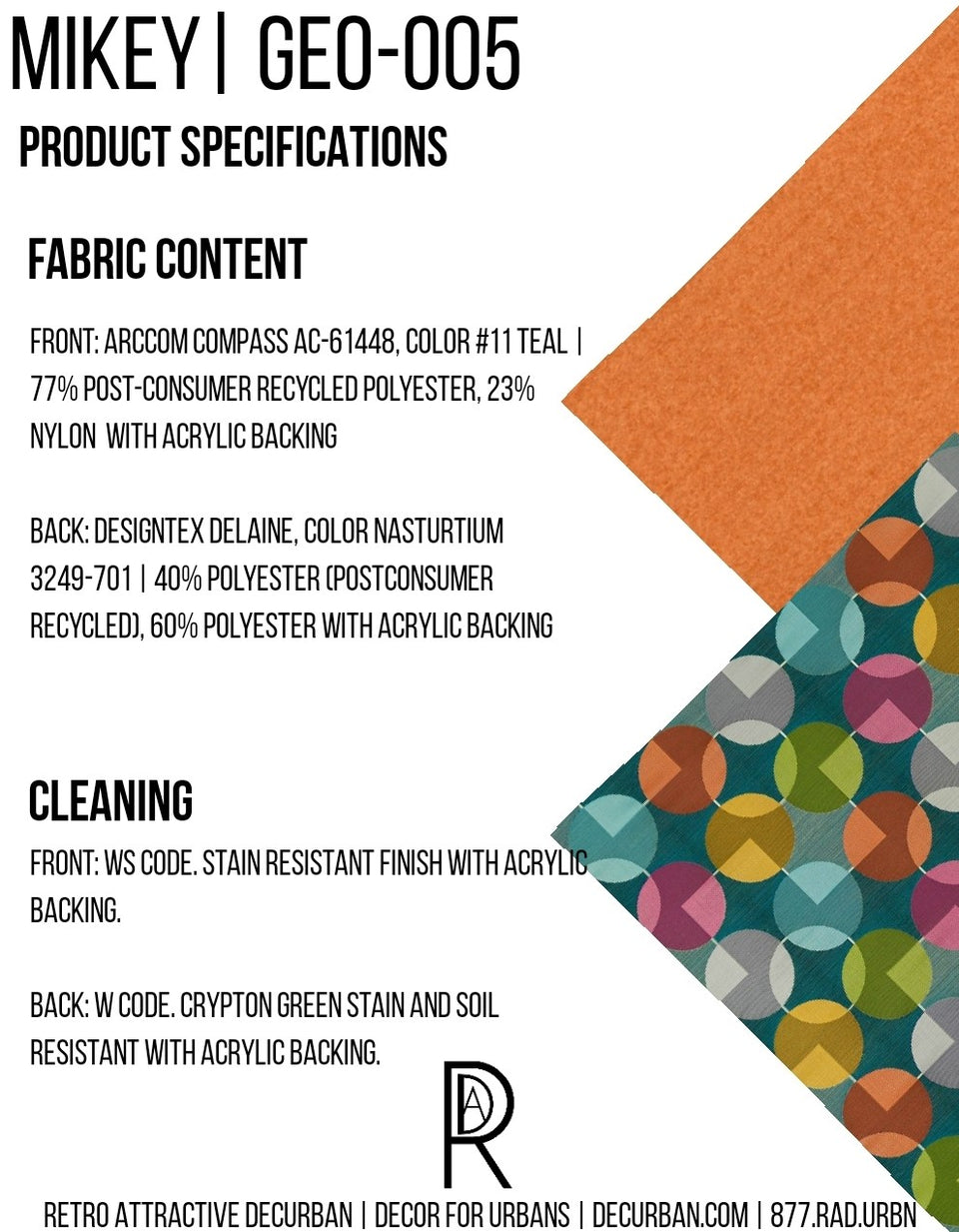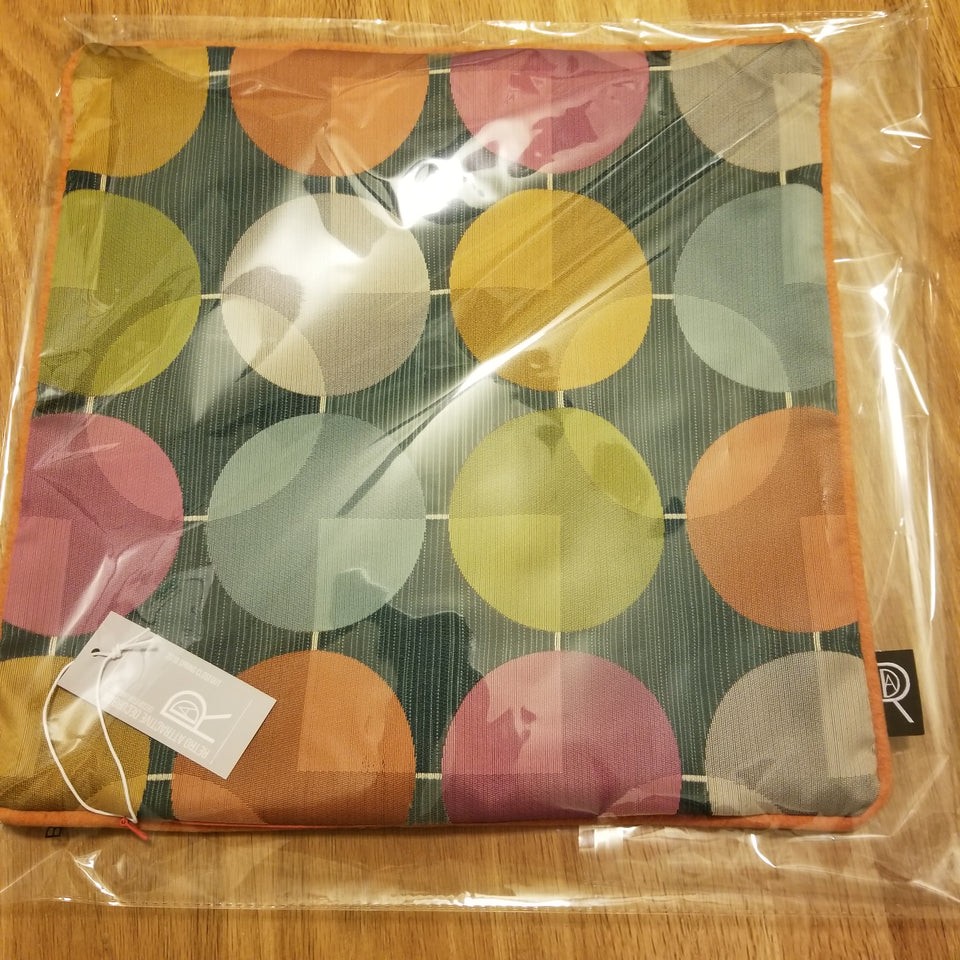 Mikey | Teal, Orange, & Lime Green Geometric Pillow Cover
PC-1616-GEO-005
Mikey
16" x 16" pillow cover combines ArcCom & Designtex fabrics to bring the geometry lovers to your couch. The front fabric Compass, in color Teal, from ArcCom geometrically blends orange tiger, mulled grape, glacier blue, and sugar almond that will make anyone who sits on your couch scream, Cowabunga! The back fabric and piping are from the Designtex Delaine line in color Nasturtium which looks like orange peel but is a polyester blend that is soft as cashmere. Combined with our Hazel concealed zipper this mutant pillow cover gives any couch turtle power. With the combination of stain and soil resistant treatments and a fluid barrier acrylic backing these fabrics will not allow any spills to get in the way of their ninja rock!
***This product is the pillow cover only. The insert, as shown, is not included in the price.***

Product Specifications

Fabric Content
Front: ArcCom Compass AC-61448, color #11 Teal | 77% Post-Consumer Recycled Polyester, 23% Nylon with acrylic backing.

Back: Designtex Delaine, color Nasturtium 3249-701 | 40% Polyester (Post-consumer Recycled), 60% Polyester with acrylic backing.

Cleaning
Front: WS Code. Stain Resistant Finish with acrylic backing.

Back: W Code. Crypton Green Stain and soil resistant with fluid barrier acrylic backing.