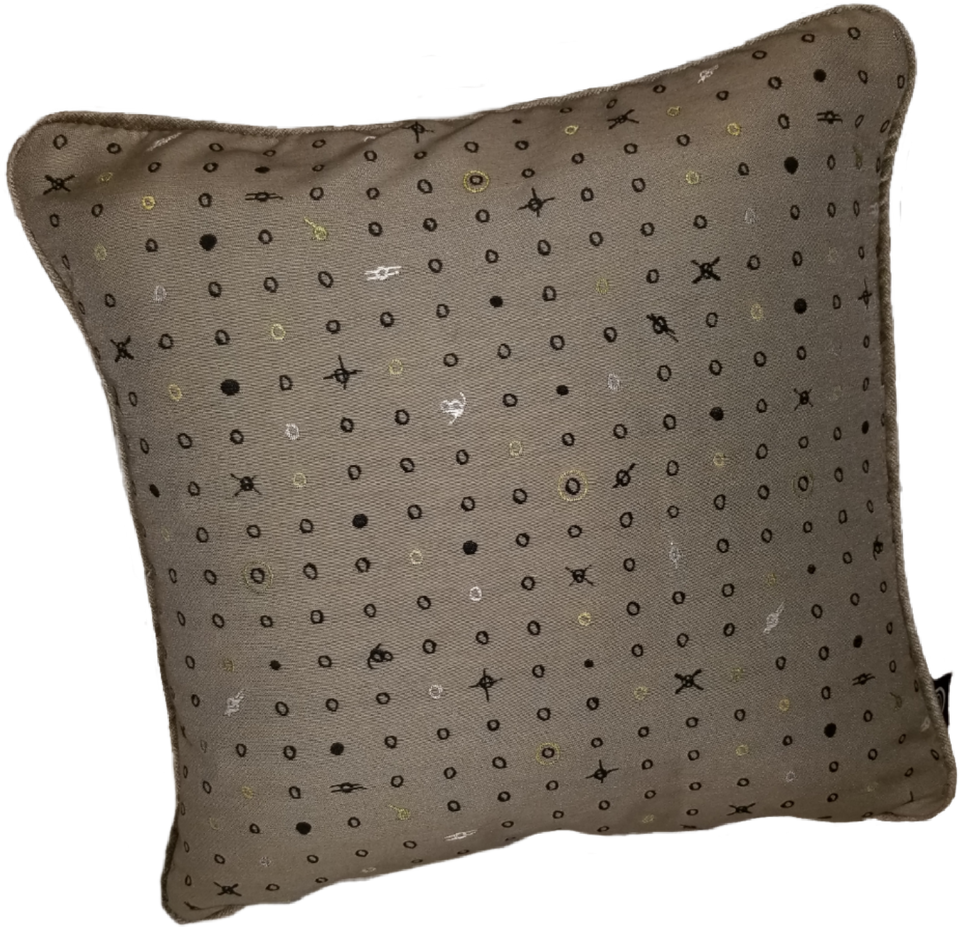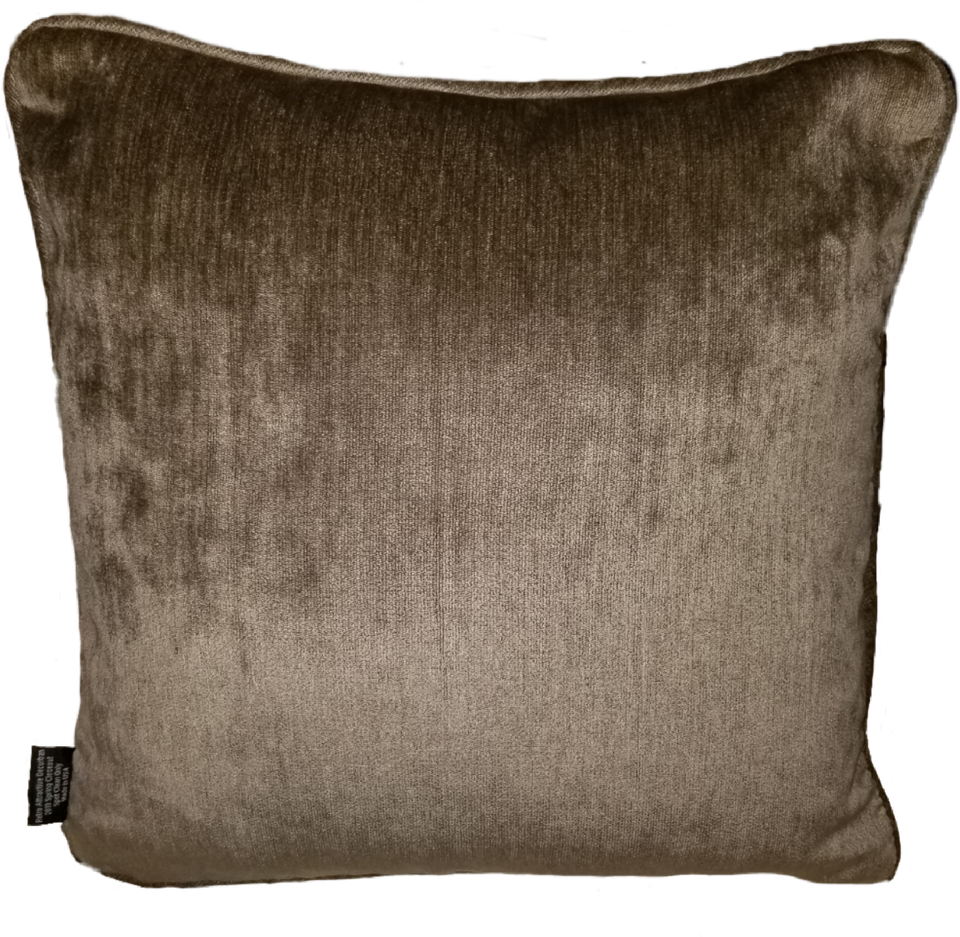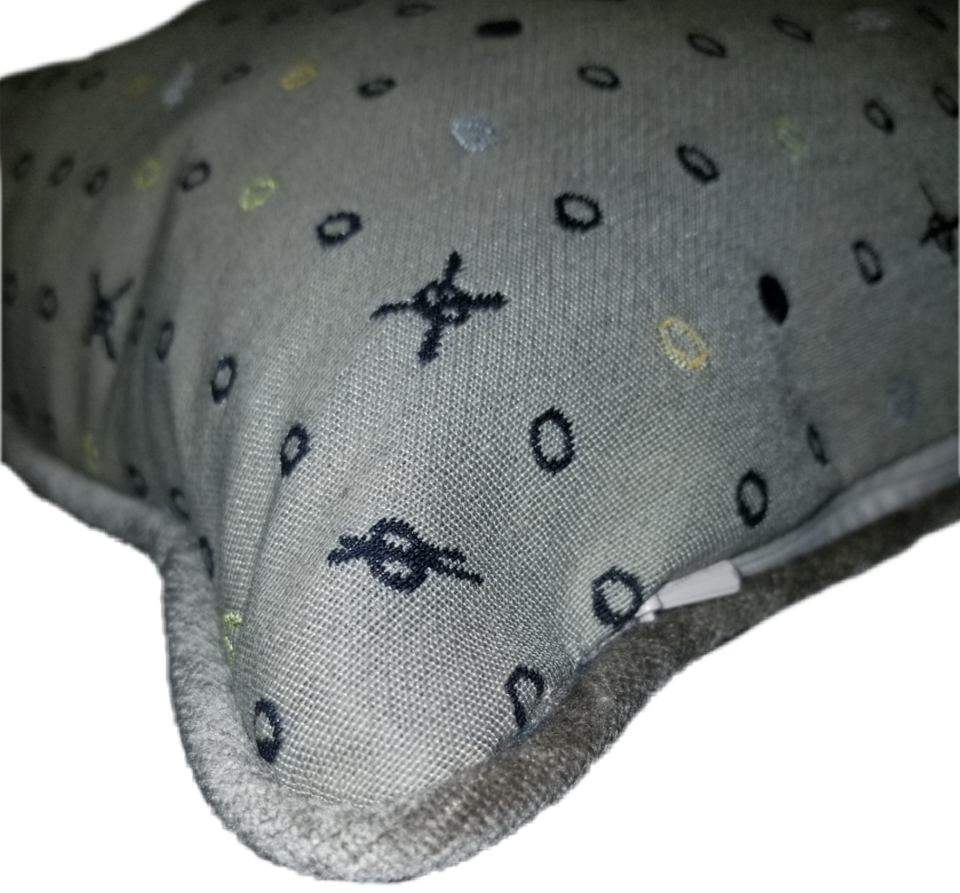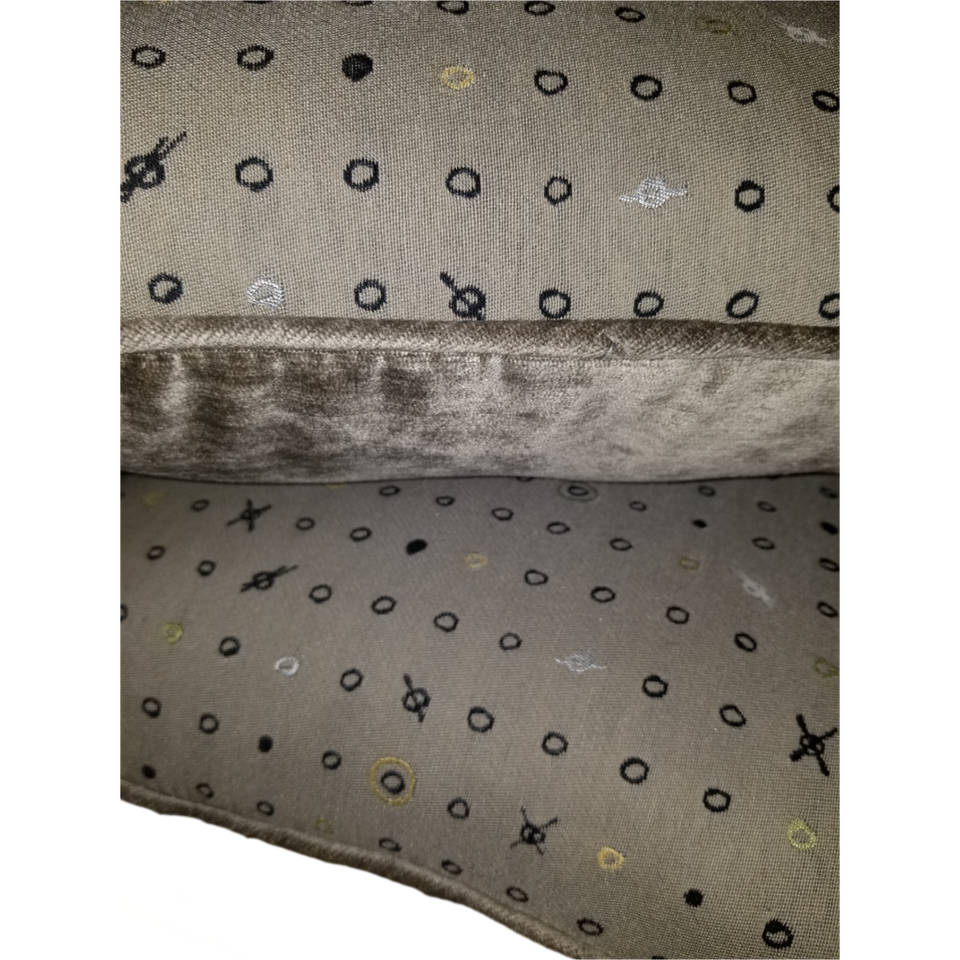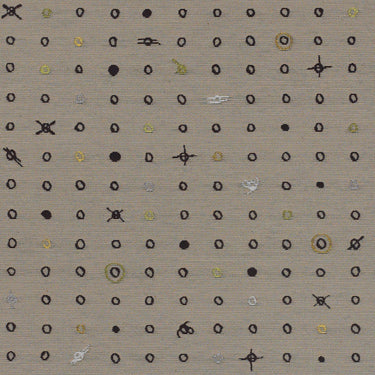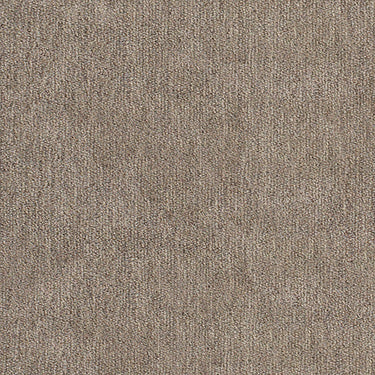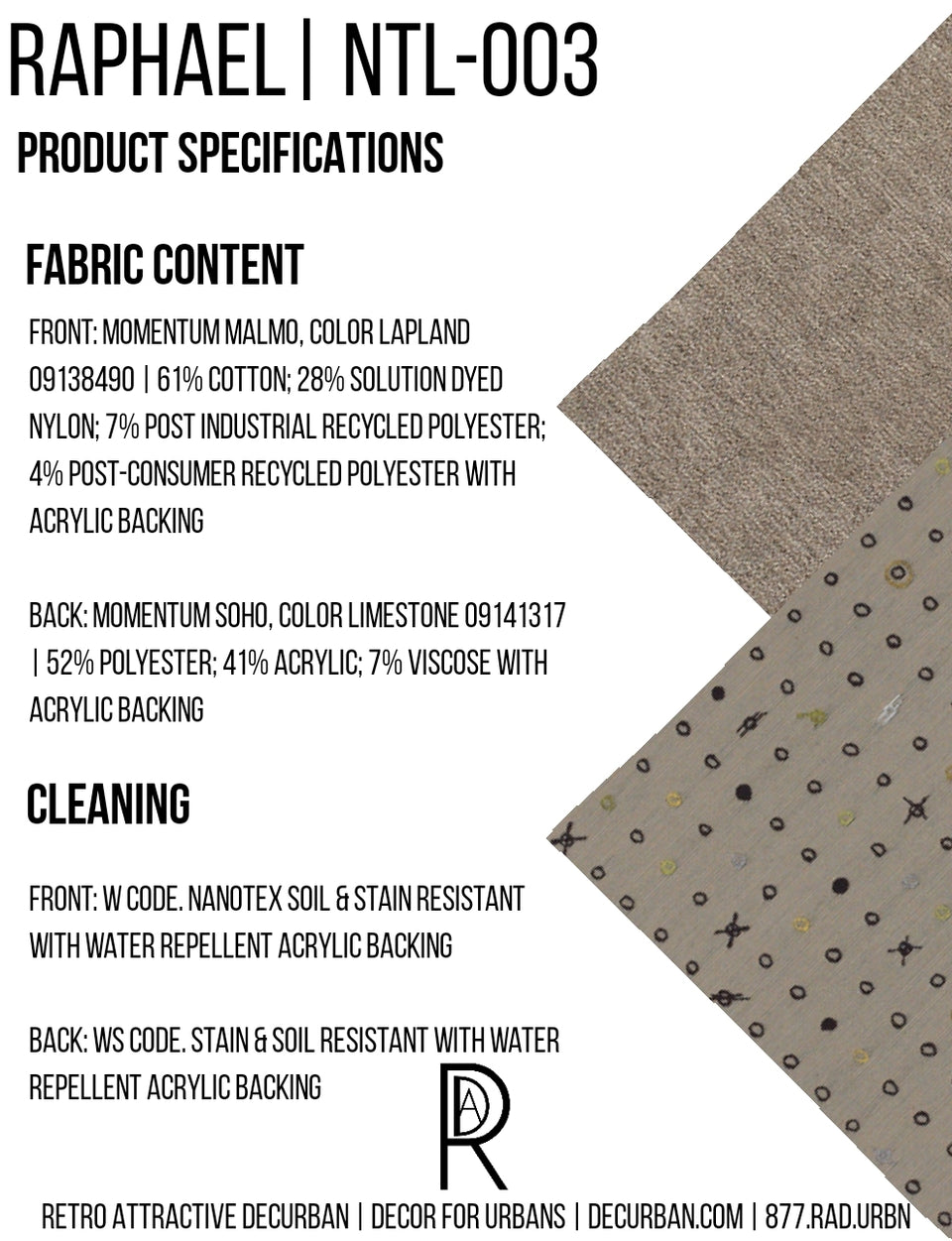 Raphael | Khaki, Black, & Beige Neutral Pillow Cover
PC-1616-NTL-003
Raphael
16" x 16" pillow cover combines ships with limestone utilizing Momentum fabrics. The front fabric, Malmo, color Lapland, blends hummus, ash, sand dollar, and black perfectly in a pattern to make any sophisticated sailor sigh with comfort. The back fabric and piping are velour and from the Soho collection in color Limestone, brings the color paloma to new destinations. Finished with an ash concealed zipper this pillow cover will navigate any couch to a stylish destination. Both fabrics are soil and stain resistant with an acrylic backing making them water repellent and ready to fend off any spills.


***This product is the pillow cover only. The insert, as shown, is not included in the price.***

Product Specifications

Fabric Content
Front: Momentum Malmo, color Lapland 09138490 | 61% Cotton; 28% Solution Dyed Nylon; 7% Post Industrial Recycled Polyester; 4% Post-Consumer Recycled Polyester with Acrylic backing.
Back: Momentum Soho, color Limestone 09141317 | 52% Polyester; 41% Acrylic; 7% Viscose with Acrylic backing.

Cleaning
Front: W Code. Nanotex Soil & Stain resistant with water repellent acrylic backing.

Back: WS Code. Stain & Soil resistant with water repellent acrylic backing