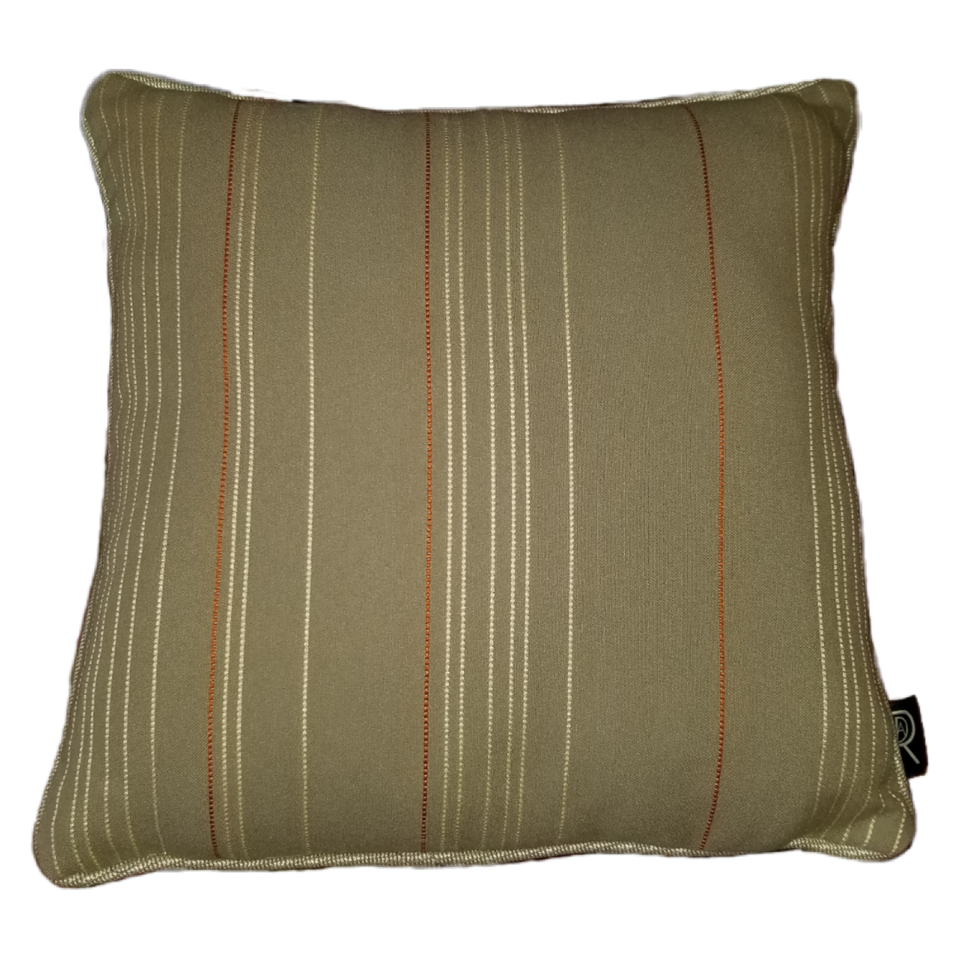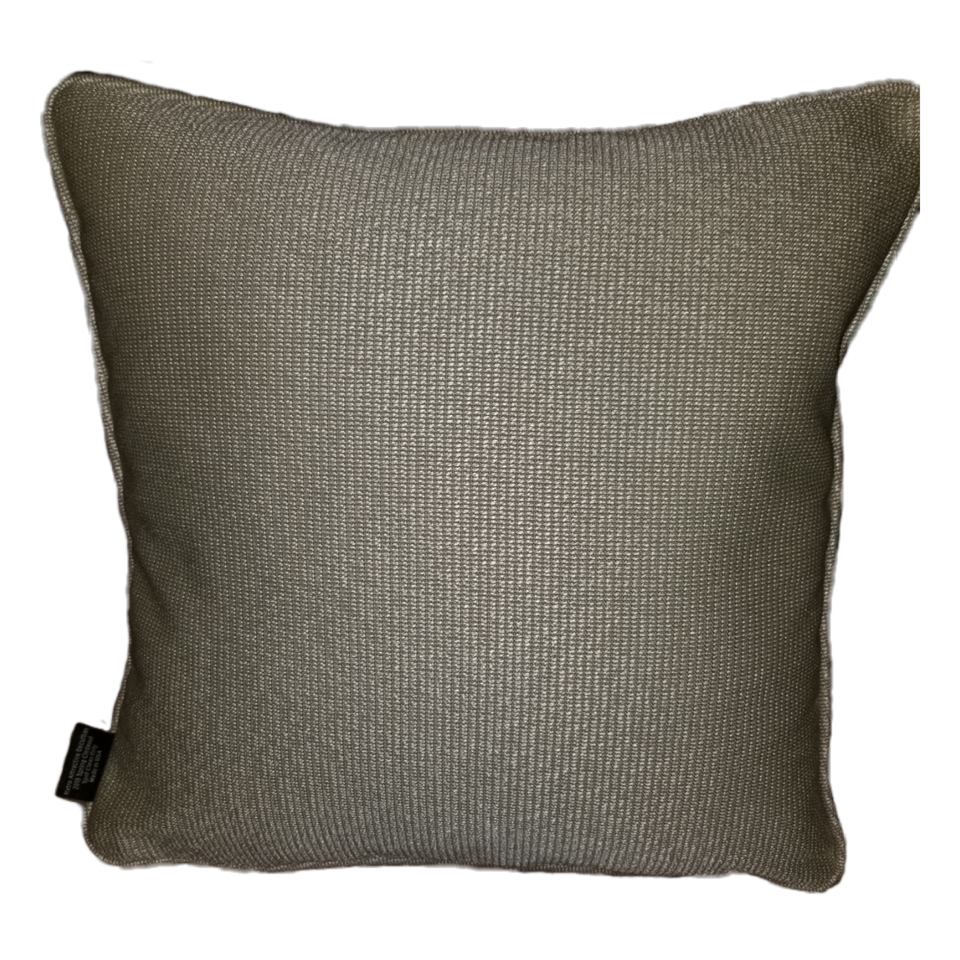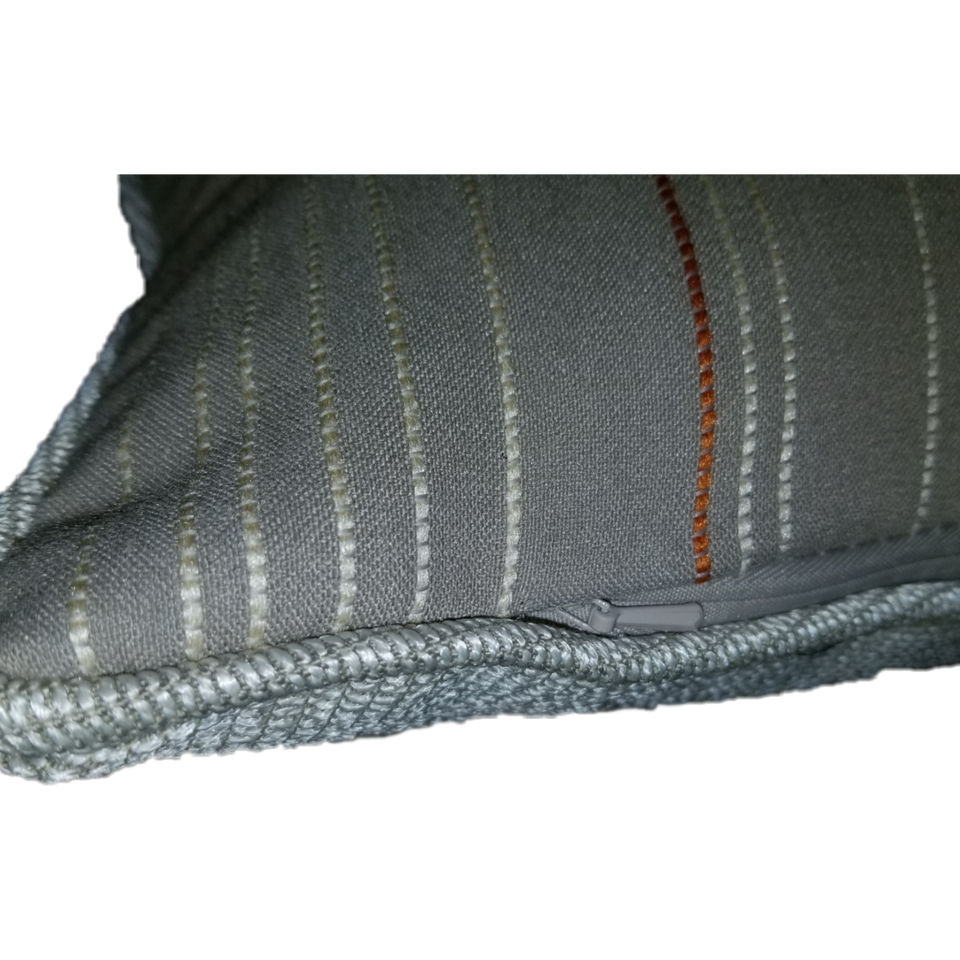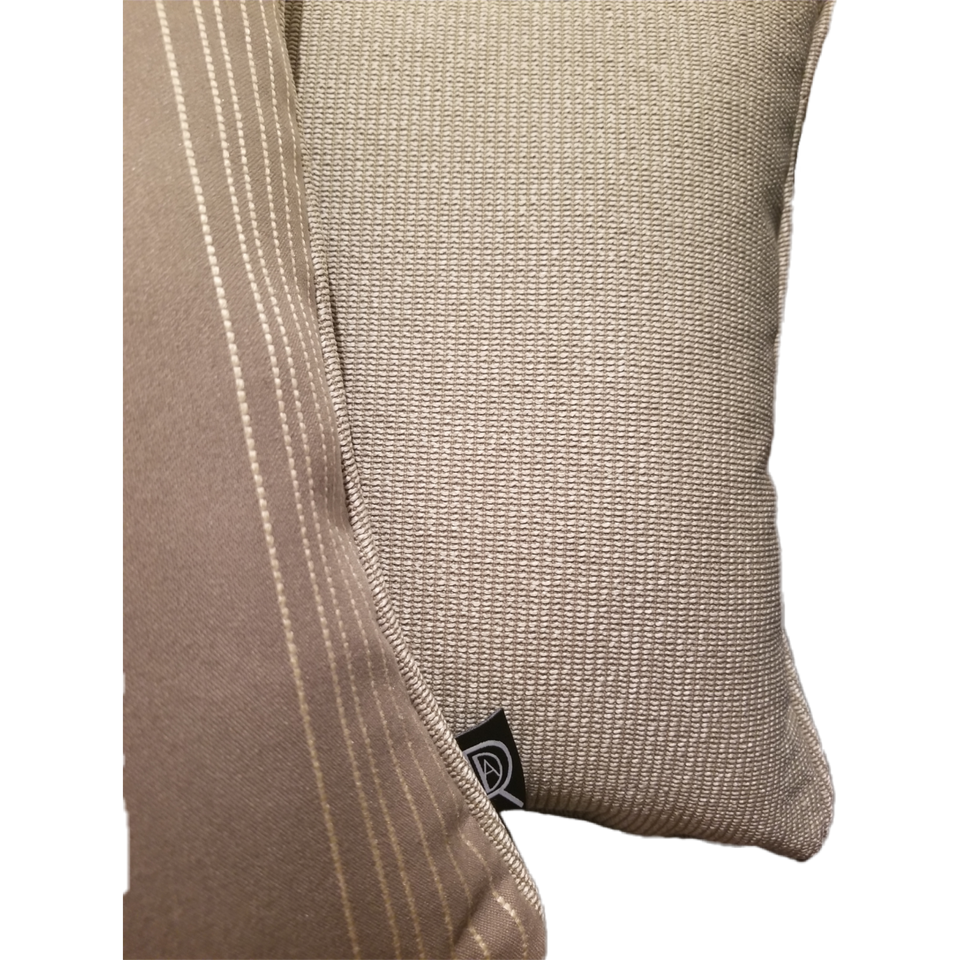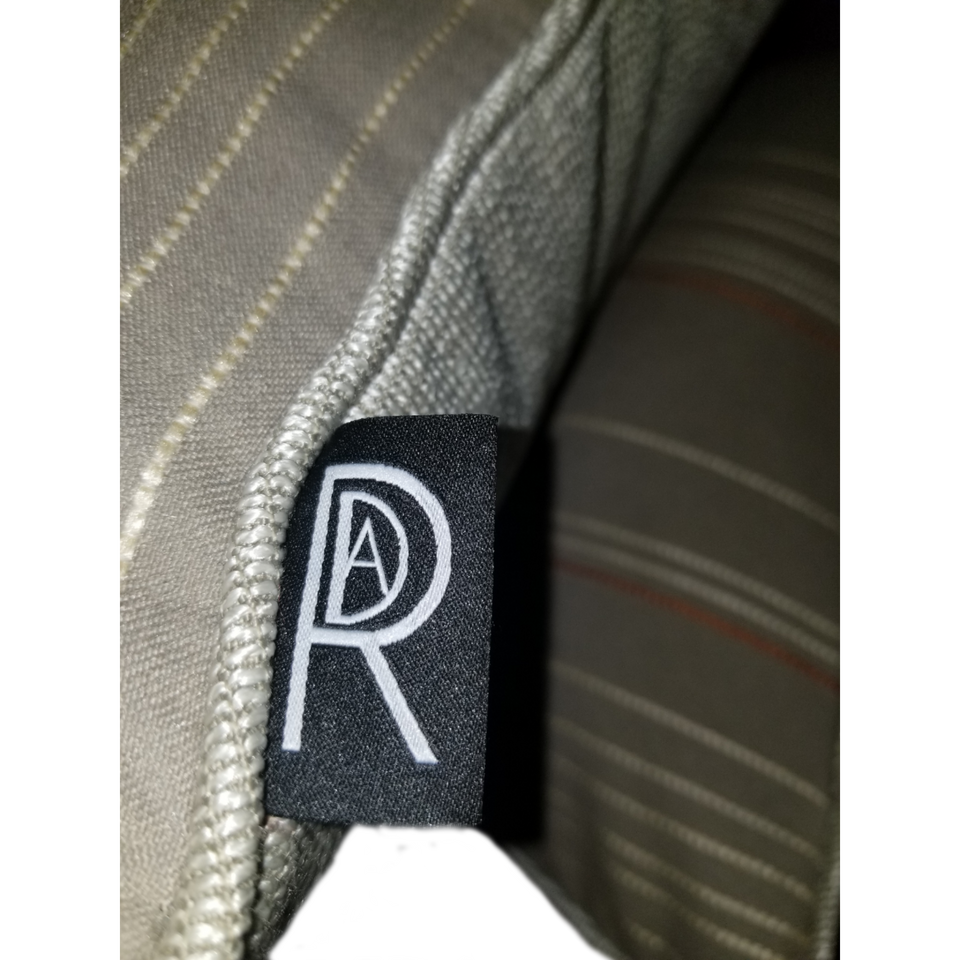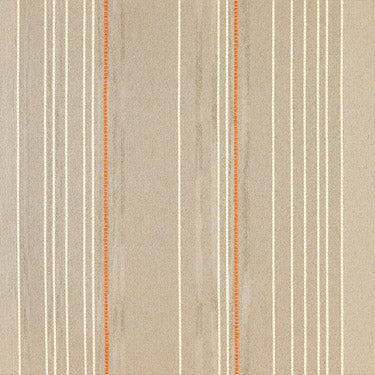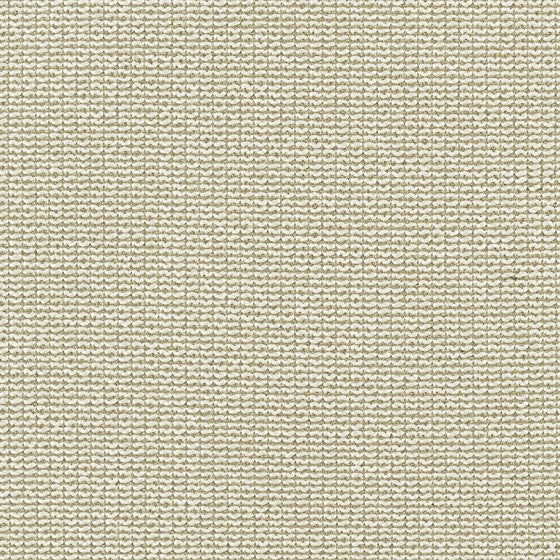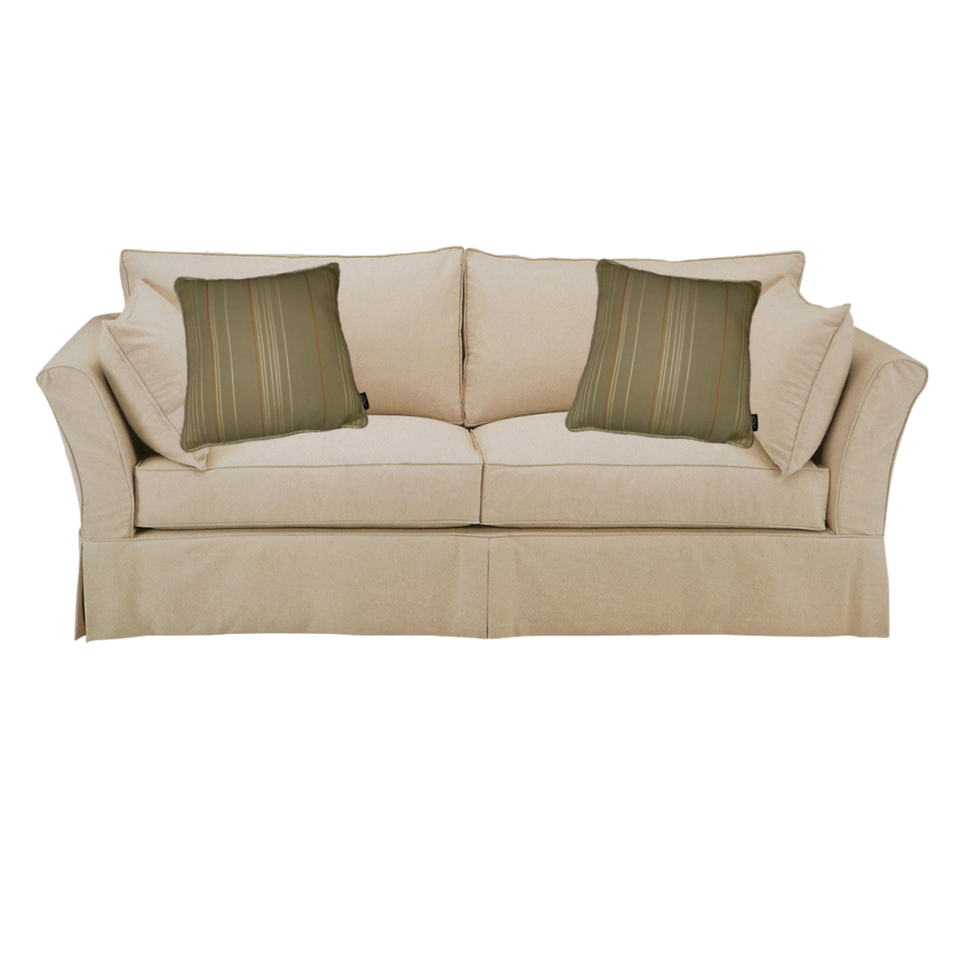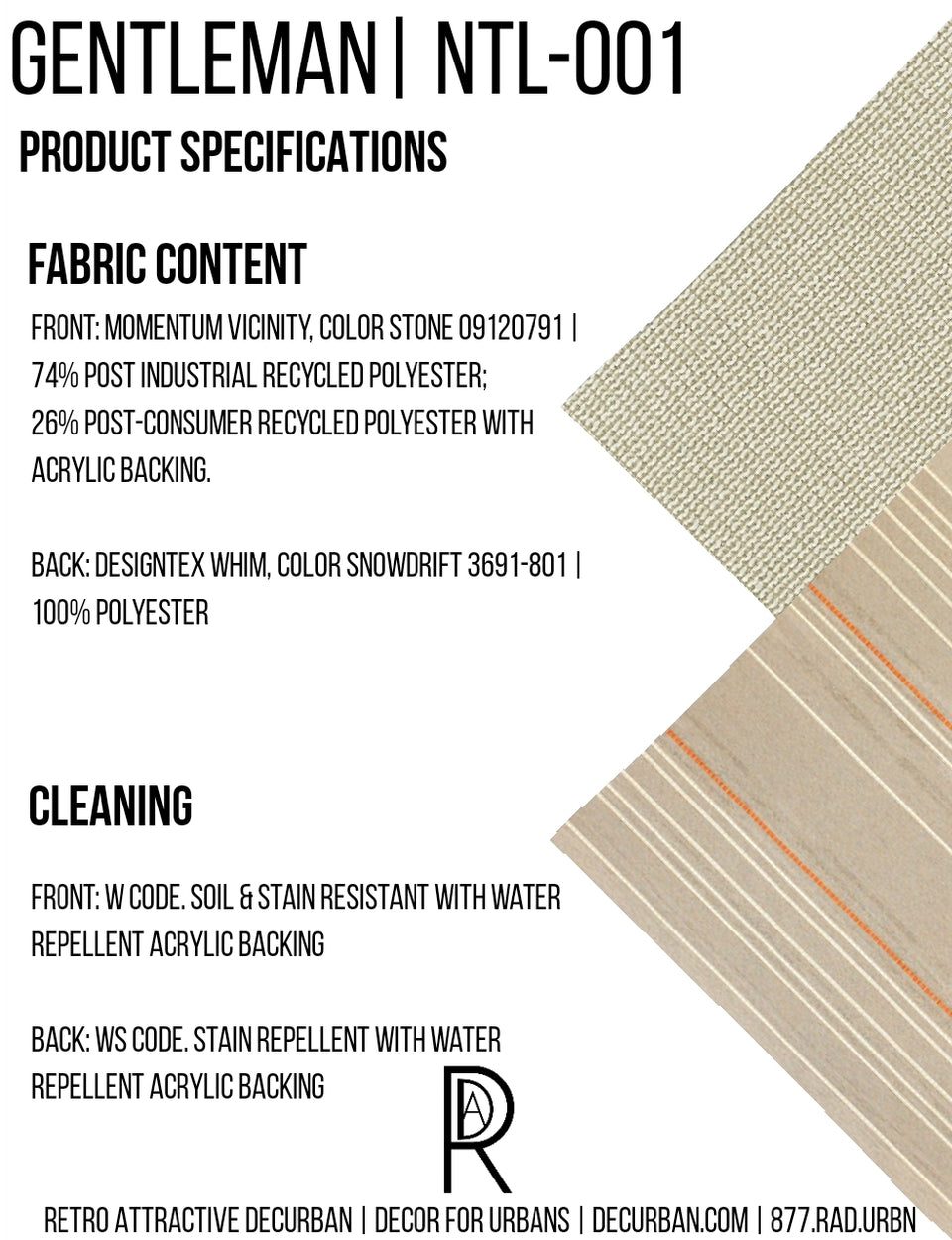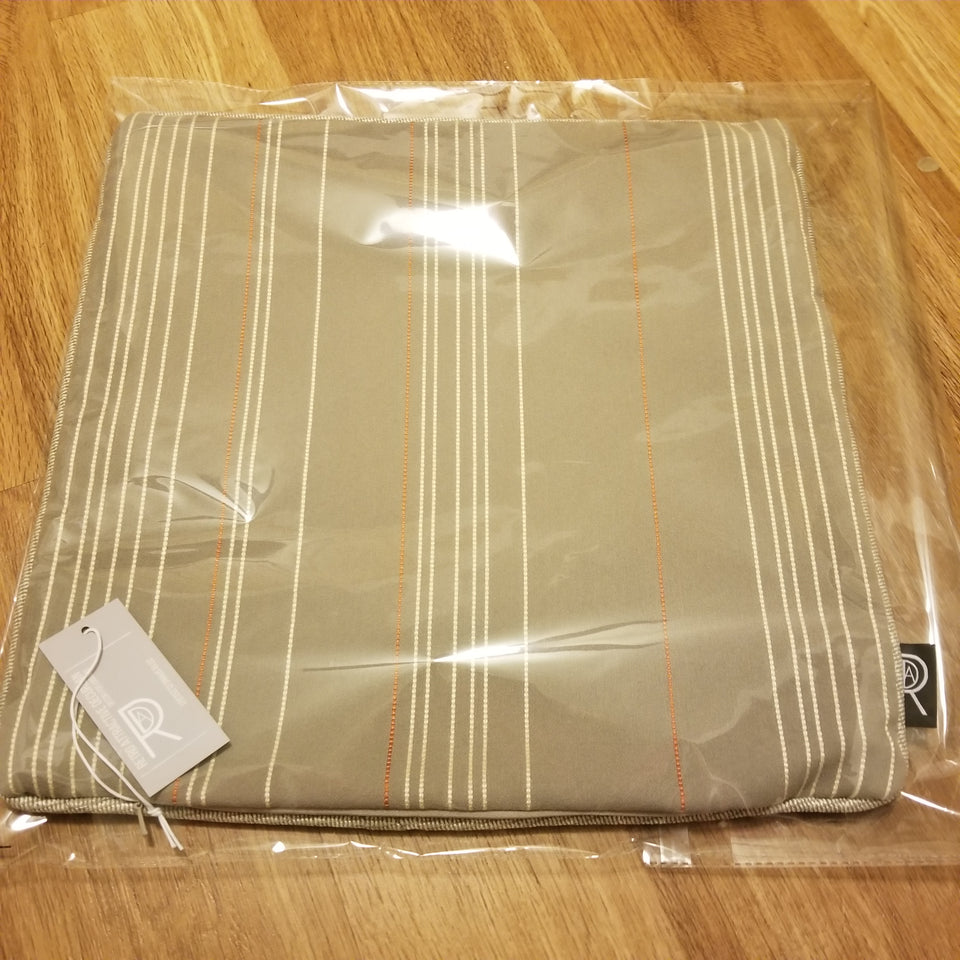 The Gentleman | Beige, Taupe, & Orange Stripe Pillow Cover
PC-1616-NTL-001
The Gentleman
16" x 16" pillow cover blends sophistication and style with a mix of Momentum Loomsource and Designtex fabrics. The front fabric is a part of the CMYK collection from Momentum in style Vicinity, color Stone. A taupe colored background with vanilla custard and burnt orange stripes. The back textured fabric and piping come from Designtex Whim 3691 in color 801 Snowdrift. This fabric has a look of twill but feels like velvet. Finished with an Ash concealed zipper this pillow cover is sure to bring out the Gentleman in any living space. Both fabrics have stain & soil resistant treatments along with acrylic backing so they can withstand any accidents that may occur.
***This product is the pillow cover only. The insert, as shown, is not included in the price.***

Product Specifications

Fabric Content
Front: Momentum Vicinity, color Stone 09120791 | 74% Post Industrial Recycled Polyester; 26% Post-Consumer Recycled Polyester with Acrylic backing.

Back: Designtex Whim, color Snowdrift 3691-801 | 100% Polyester

Cleaning
Front: W Code. Soil & Stain resistant with water repellent acrylic backing.

Back: WS Code. Stain repellent with water repellent acrylic backing